Echo Eats: Family-owned restaurant, Gumii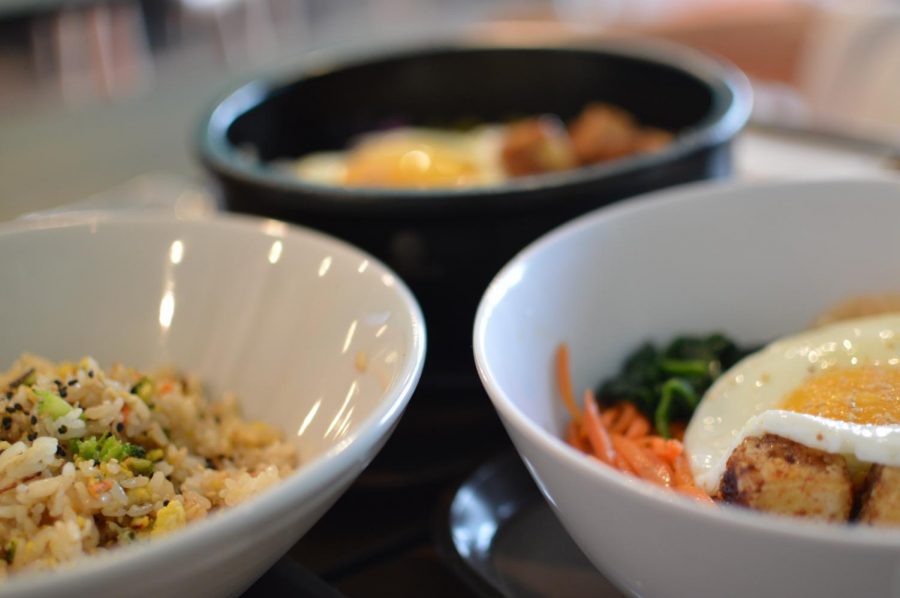 The quietness and smells of hand cooked meals are what bring most customers to Gumii. Located at 3124 S ROUTE 59 SUITE 140, Gumii, which translates to "palate," is a family-owned Korean restaurant. I would categorize their food as comfort, and if you're looking for a quick bite, then this restaurant is perfect. I have tried my variety of Asian food, but something about Korean cuisine here makes you feel good after eating and forget about the calories it might contain.
Although the food at Gumii cannot compare to homemade Korean food, if you're a person not familiar with Korean food then this is a good starting point. I usually get the bibimbap which is white rice with seasoned vegetables, gochujang (chili pepper paste), and sometimes a fried egg or your choice of meat. The next two dishes that I would recommend, to someone who probably has never had Korean food before, are the Scallion pancakes and Japchae. Japchae is stir-fried glass noodles with beef and vegetable. With any dish you get, it includes a side dish of kimchi and a few slices of omelet. The food itself makes you feel good eating it because they do include large portions of vegetables in each dish. As a Filipino, Korean food is a healthier option than other Asian food sectors. The prices themselves are cheap and the portions are bigger than what the prices show. The cheapest item you can order from the menu is $5 and the most expensive is $15.
The owners themselves are very sweet and you can tell that they handle each dish and customer with care. They make you feel like family and I think that is what's most comforting about the general vibe of the restaurant. The general service there is incredible. They check up on you every once in a while but with every interaction, you can tell they care. Since Gumii is a bit smaller in size there isn't enough room to take you and your whole extended family, but 100% of the time you can find a table. The food itself does come out pretty fast, depending on whether it is busy. The one thing I like about it is that the restaurant allows you to be very independent. They have a pitcher of water and hot water for tea that you can refill at any time. They even allow you to see the kitchen from behind the counter, bridging that trust between the chef and customer.
The restaurant itself is very aesthetically pleasing. The teal walls, sunset orange colored seating, and minimalistic vibes are very comforting. The moment you step in it's a warm and friendly environment. Similar to when you visit your aunt's house for a family dinner but you're not obligated to dress up. They go beyond being a business and they make an authentic effort to be personally connected with you.