The not-so-new kid on the block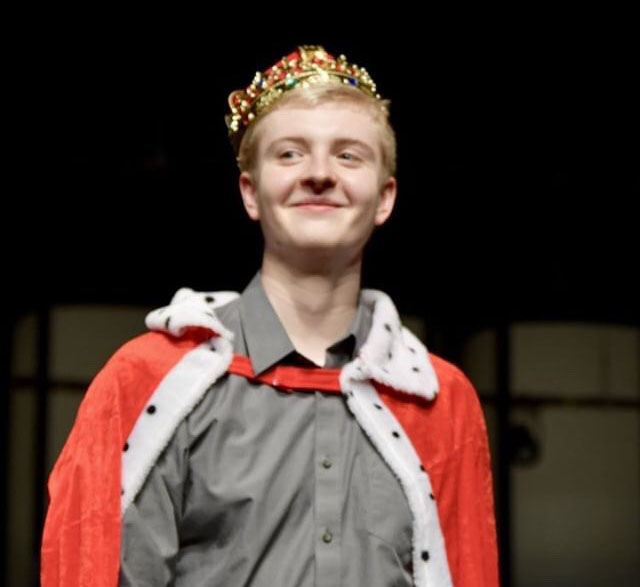 Wherever it may be, being the new person in a crowd of people who are already acquainted with each other can be a very daunting experience. There is no guarantee there will be a place for you or a group where you will fit in. Nonetheless many of us must persevere because there is no choice in leaving or it is the fear that must be conquered in order to be at peace with ourselves.
For senior Duncan Fox, this is exactly what he had to face when he walked into the infamous Birkett Freshman campus on his first day of school in 2014. Coming from a Catholic school prior to Neuqua, he was the new student where "Out of [the] class of 1,000, there were 999 kids [he] didn't know." Despite the nerves, Fox did not allow this to hold him back from making his name known. With the help of his gym teacher Mccarthy, Fox, then a freshman,  walked into the office to audition for what he is now famous for — the morning announcements.
It seemed like he just about did it all, with swimming for close to eleven years and performing in his first musical, "The Music Man", when he was in third grade, so naturally he would not give those things up and just stop at doing the announcements freshman year. Fox continued with both theater and swim, along with other clubs when he started here and he said, "[he] was able to make a lot of friends through that." With both sports and theater came life lessons that carry valuable weight to them. Fox said, "There's an element where theater can be more social where you are working together to create [a performance]." This is not to say that swim does not have those defining qualities as well, but he explained that "there is more of an individuality to [swimming]; once you're head goes under the water, you aren't talking to people, you're not joking around."
With everything in life there are always the highs and lows. When asked about this in both swim and theater Fox said, "The worst part is trying to manage everything. There are some days when it's not too bad, but the days when you have morning swim practice and then a choir concert, that is probably the roughest part." Despite all of time constraints and the long, strenuous days that many people Fox's age or older would not be able to handle, the best part was very simple; Fox said, "I love everything I do, so everything, the swim stuff, the theater stuff, the drama club stuff, is a lot of fun and I'm going to graduate knowing I got the most I could out of my four years at Neuqua."
For the future, Fox is still deciding among colleges but plans to study business and hopefully find his way to the entertainment business working as a producer for Disney or Universal, using the expertise of his theater background to help him along the way.
About the Writer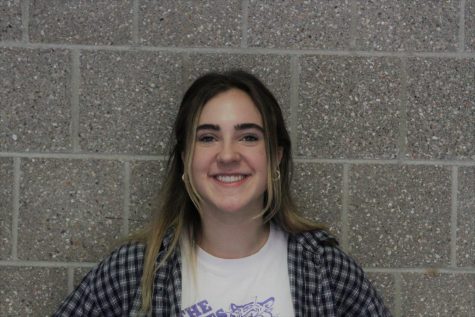 Grace Huff, Profiles Editor
Grace is a senior at Neuqua Valley and a second year member of The Echo. She is a member of Neuqua's literary magazine, The Essence. Her hobbies include...