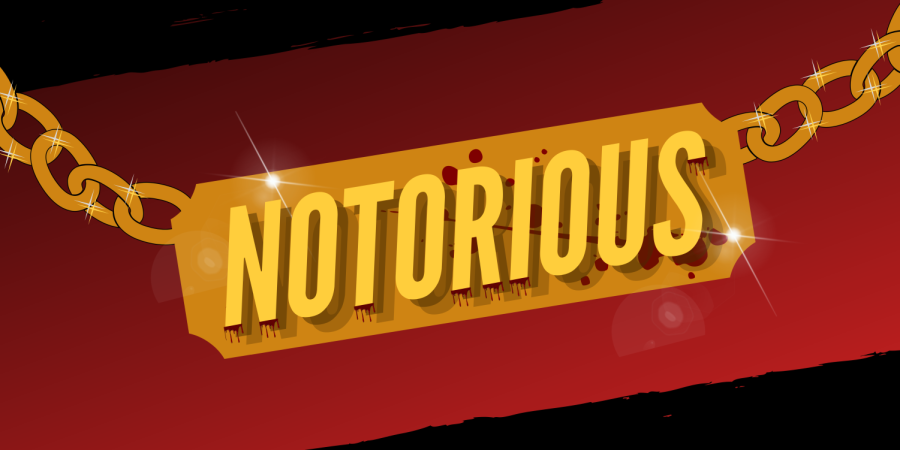 Peter Wujek
Being a celebrity comes with its many perks—and many downfalls—one being the knowledge that everything you do is being watched. Whether it be wearing an outfit that isn't rated as "trendy" or going out with another celebrity that sparks dating rumors, the paparazzi—and fans—are always watching. So when you bribe a highly ranked college to get your daughter onto the rowing team, despite never having been on a rowing team, backlash is expected.
Lori Loughlin, more known for her role as Aunt Becky from "Full House" and "Fuller House," was accused of bribing University of Southern California, which has a 16.1% acceptance rate as of 2022, to get her daughter Olivia Jade into their institution. By paying around $500,000, her goal was to make it so that Olivia Jade appeared to be rowing team recruits.
Quite frankly, I am confused. First off, her daughter could have actually tried to get into the school. What a crazy idea! Secondly, with $500,000, couldn't she have just purchased a library for the school and gotten her daughter in that way? The entire bribery situation came to light, revealing that Lori Loughlin, her husband and fashion designer Mossimo, as well as a dozen other parents were involved in the scandal, proving that privilege has its advantages. That is, until Lori ended up in jail for two months and Mossimo for five months; it really is a full house!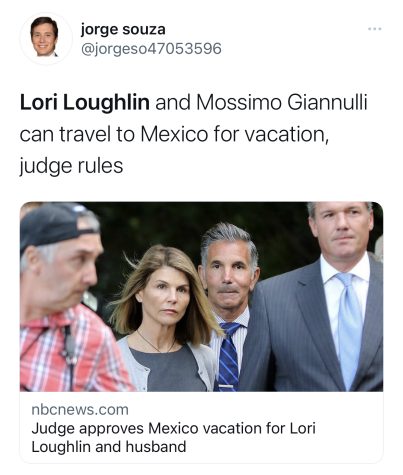 Honestly, the fact that those who have the wealth would rather use their money to commit bribery than teach their children to work hard is sad. I am sure that they could have paid for the best tutors, but instead decided to be more of a friend to their daughter than an actual parent, and the end result was teaching their daughter that a little illegal activity is only a 2-5 month jail term, that is, if you can afford bail!
Lori Loughlin, do better. You were respected, beloved for your role as Aunt Becky for numerous years. You were the comedic voice of reason, and maybe you should have lived your life the way you played it. Do better please, you have another daughter, maybe have her actually try on her own to get into school, and I am sure her last name alone will get her into a very good school.