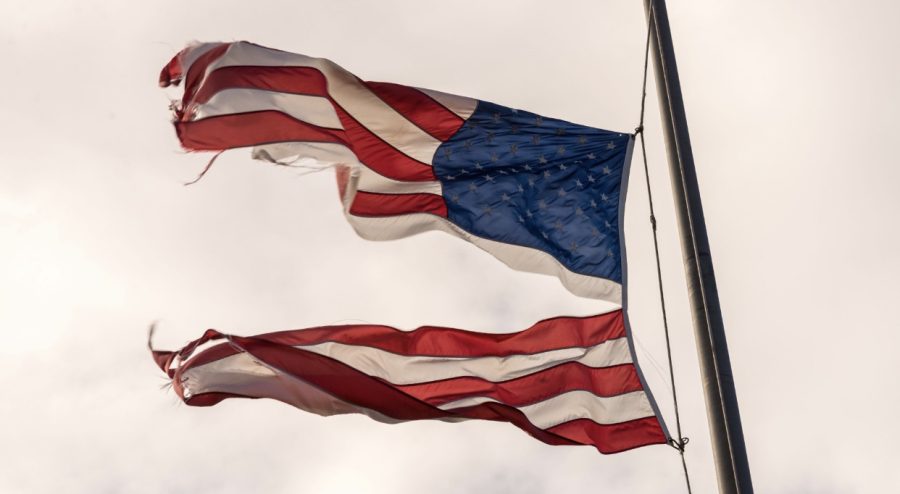 Lyndall Riedel @lyndallriedel7
March 2020 commenced the beginning of a pandemic that has continued for over 2 years. Its grasp on humanity has shed light on a hopeful end numerous times, and has revealed its stubbornness when the end fades away to continuation. Rules ranging from a mandatory quarantine, to mask restrictions, and most recently, free will to wear a mask in school or not, have all ensued. It is understandable, the feelings of frustration that many citizens are dealing with. Whether it be towards the uncertainty of the next variant, or towards the mandates put upon varying communities, many are struggling.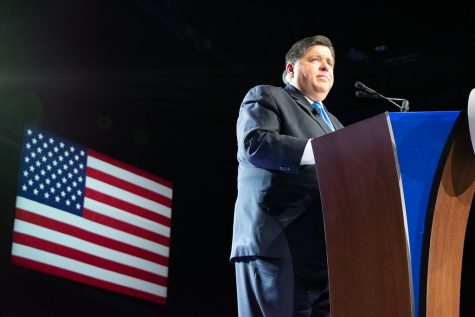 Recently, in the state of Illinois, a temporary restraining order was put in place, allowing for a specific group of families in the state to not have to wear their masks while in school, a mandate that had been implemented for the allowance of in-person school by Governor J.B. Pritzker. Now, after the ruling, several school districts across Illinois have transitioned to mask optional, including District 204, which comprises Neuqua Valley, home of The Echo, Metea Valley and Waubonsie Valley. 
Ironically, this worldwide pandemic united us as we all dealt with this together, yet also kept us separated by the confinement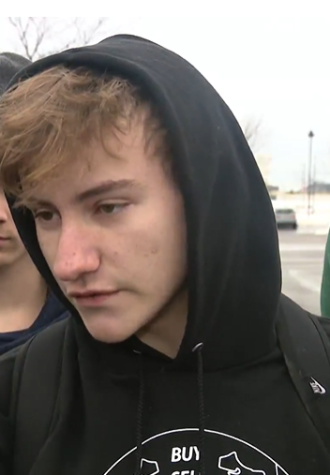 of our homes during the quarantine. Now, the separation has come to fruition, and created an environment where masks are the target of divisibility. While some argue to remove the masks, others argue to keep the masks on. 
At Neuqua Valley, a rally in hopes of transitioning to mask optional took place where both parents and students met in the front rotunda and attempted to walk into the school. There were many supporters, and many who disproved the rally. Will Wysoglad, a Senior at Neuqua Valley, posted a Snapchat video after being asked to leave the school, stating "me and four others were just denied our right to be educated and kicked out of our school because we weren't wearing a mask." Later that week at the mask mandate rally, Wysoglad and other Neuqua Valley students and parents were featured on WGN-TV, talking about their disdain for the mask mandate.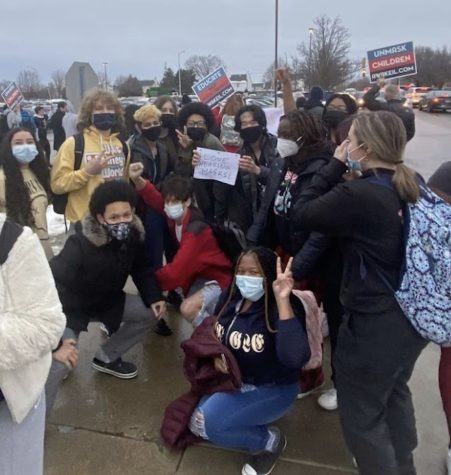 Ethan 'Pez' Lopez, a proponent of the mask mandate, joined in on the rally with a poster stating "I Love Wearing Masks." To Lopez, he believes that masks are the best and safest option, especially since he has friends who are "immunocompromised…and family members who have contracted the virus…"  and finds that by wearing a mask, he is "lowering the chance of carrying it and potentially spreading it to even one person by 1%…" and
ultimately helping to prevent "another spike." 
Are masks working? Will COVID-19 cases gradually increase with the mask optional decision? Will life ever be "normal" again? These questions will continue to be asked, and honestly, may not ever be answered in a way that is satisfactory to all. One groups scientific proof may be another groups idea of a lie. It is difficult to want to listen to a side that you may find ridiculous. However, as a community, if we can move to a place where we may not always agree, but try to respect others opinions, the closer to liberty we can get.