Erica Pavlik goes "above and beyond" for her students: how she earned the A+ Award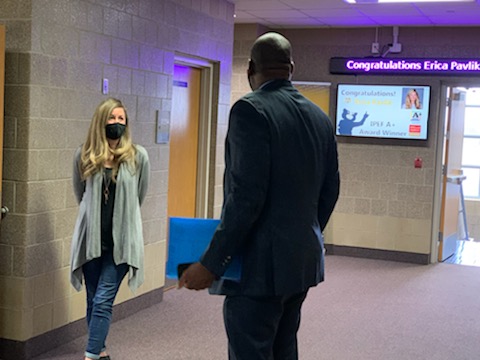 Erica Pavlik, a business teacher at Neuqua Valley High School, strives to create a safe and creative learning environment for her students. With the global pandemic, she has had to make many adjustments to fit her now online routine. This year, Pavlik teaches the classes Consumer Economics, Business Math and Marketing. She recently won the A+ award, sponsored by Wells Fargo and Team IPEF, for her continuous hard work and excellence for students at Neuqua Valley.
The A+ award is given to a teacher that exemplifies going above and beyond. The award was started in 2014. when Wells Fargo teamed up with Team IPEF to issue a monthly surprise reward, including a check of $175, for the teachers and staff members who win. Teachers and staff members must first be nominated before they are considered for the award. The nomination requirements from the IPEF website include "'going above and beyond' for their students they support, and often making the difference between a student floundering and succeeding."
Additionally for criteria nomination, they have to be currently employed in District 204, and the nominations must come from parents, alumni, community members or students in the district. They must include a 50 to 500 word essay on why this nominee meets their "go above and beyond" motto. In the end, the winner of the award receives a check for $175 to pay for any additional classroom materials. Pavlik has used her award money to buy TV trays for students' chromebooks when they return back to school. She hopes to make it "more comfortable for students."
Pavlik states, "Honestly, through remote learning it's been stressful because the best part of this job is the relationship you create with your students. This award means that I was able to connect with kids, and I was able to make a difference- despite how much things suck right now. The best part of the award was the essay, which was completely thoughtful, and a good reminder that all these works behind the hours, is all worth it."
The senior who nominated her, Anna Previti, shares that Pavlik is "adaptable, approachable, understanding, passionate, always changing up lessons and activities and connecting with students." She continues, "it's so obvious to us how much she cares…Pavlik is the kind of teacher I want to be; she's the kind of teacher others would look up to."
Pavlik offers this advice to students struggling through online learning: "Bloom where you're planted,. I try to remind them. Right now, we're planted in our homes, you're planted wherever you're planted, what are you doing to grow yourself for whatever is next? Grow where you're planted and be ready to transplant yourself to wherever is next…. Use this time to read, to interact with people that are caring and loving and support you. Use this time to get into literature, poetry or something that is purposeful and meaningful so that you are a better version of yourself coming out of this."
As far as advice for teachers goes, she says, "Keep doing what you're doing and don't give up. And remember what was important before is important now and is going to be important after this, which is building relationships so kids feel loved and supported and trust you, so that way they want to learn from you, want to grow and feel safe to do so."
About the Writers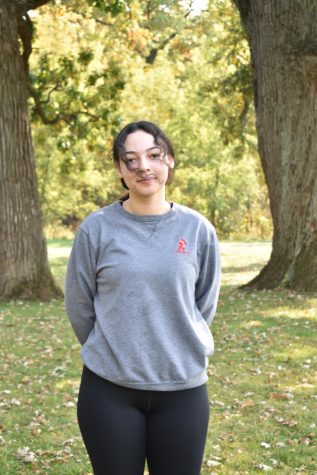 Isabela Graham, Staff Writer
Isabela is a junior and a first year member of The Echo. She is involved in Women's Empowerment and Girls Soccer. Her hobbies are playing soccer, hanging...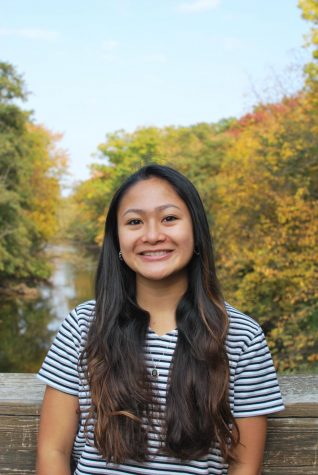 Dana Balmas, Editor-in-Chief
Dana is a senior and third year member of The Echo. She is involved with Aspiring Medical Professionals Club, Spanish Honor Society, Rho Kappa, P.E. Leaders,...