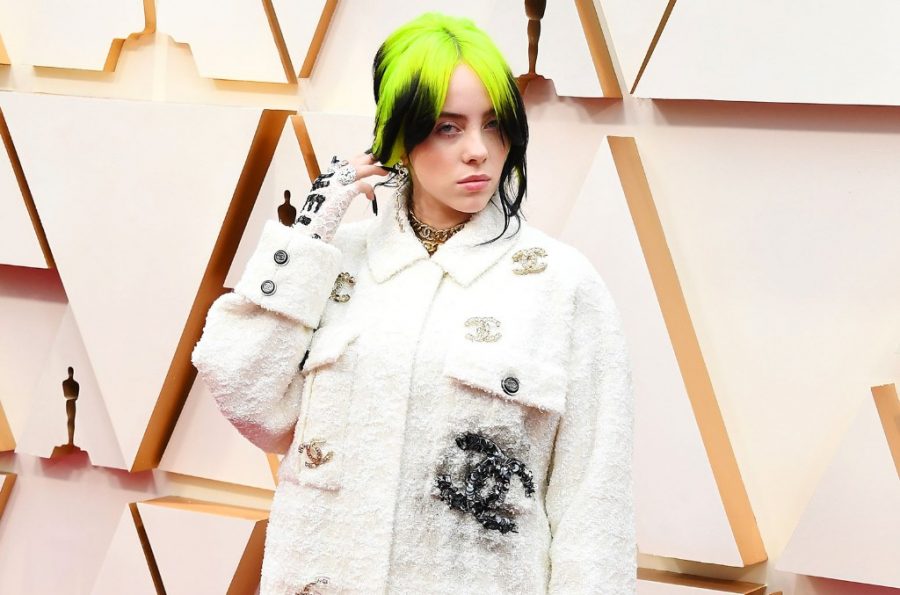 Steve Granitz
As pop-icon Billie Eilish continues to rise in popularity, she is receiving opportunities previously taken by much older stars. She recently released a single titled, "No Time to Die" for the upcoming James Bond film with the same name. The song features a haunting orchestra score with vocals that other celebrities have thoroughly enjoyed. In the past, this honor has been bestowed upon older performers. The 2002 Bond film, "Die Another Day," included a song by Madonna by the same name. The 2008 Bond film, "Quantum of Solace," featured Jack White and Alicia Keys singing "Another Way to Die." The 2012 Bond film, "Skyfall," featured Adelle singing "Skyfall." Lastly, the 2015 Bond film, "Spectre," featured Sam Smith singing "Writings on the Wall." Billie is now the youngest artist to sing for a James Bond film, at just 18 years old. 
Billie also had the honor of performing at the Oscars. She covered the Beatles' hit, "Yesterday," during the segment honoring those we have lost this year. That night, acts included other legends, like Elton John, Idina Menzel and Randy Newman, who has composed for many Pixar movies including all four Toy Story's. When asked by Apple Music's Zane Lowe, Billie described her performance as "trash" because she had a cold. Many other celebrities seemed to disagree. 
Billie seems to be rising to even higher fame. It seems like there is nothing she hasn't done yet. She was the musical guest on SNL, took on the "Hot Ones" challenge and swept the Grammys. This leaves only one question: what's next for the young star, Billie Eilish?