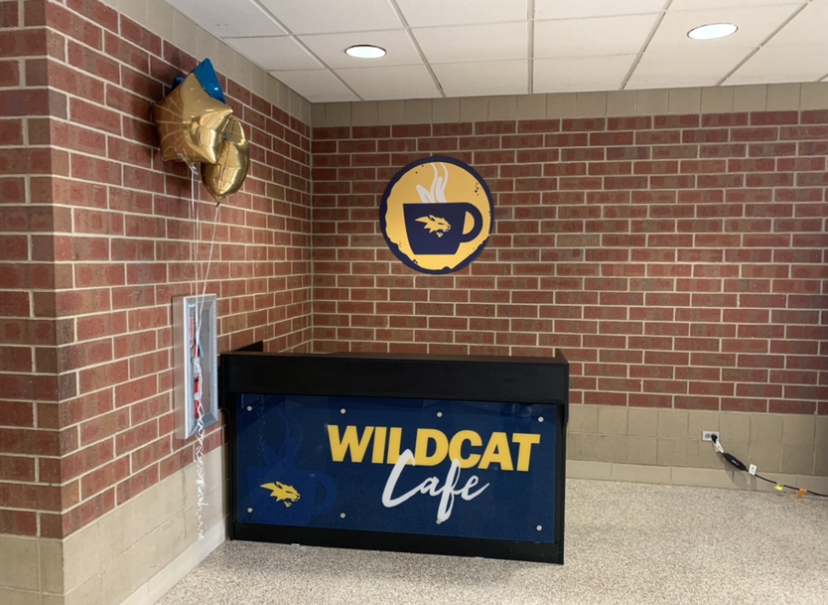 The newest addition to Neuqua Valley is the Wildcat Cafe in the cafeteria. This stand serves coffee for faculty and students during 2nd and 3rd period on Thursdays and Fridays. The cafe is run by students in the Support Services program and is designed to give them work experience in a controlled environment. 
Currently, they are serving three flavors of coffee: french vanilla, hazelnut, and pumpkin. The coffee costs $2 if a person gets a cup from them, or $1 if they bring their own cup. This makes it easier for patrons to save money and produce less waste. It also allows students and teachers to get their caffeine fix for a lower price.
When I went to the cafe, I got french vanilla coffee. The service was quick, and the workers were friendly. The coffee tasted great, and it was exactly what I wanted that morning. I encourage you to stop by and support the hard workers at the cafe. Wildcat Weekly also covered the cafe on Oct. 18, to provide a brief introduction to the purpose of the service. This new addition to Neuqua Valley is not only a great way to introduce students in Support Services to work experience, but also to provide coffee with a smile to the Neuqua student body.